Diary of a Cask with Aber Falls – Episode 1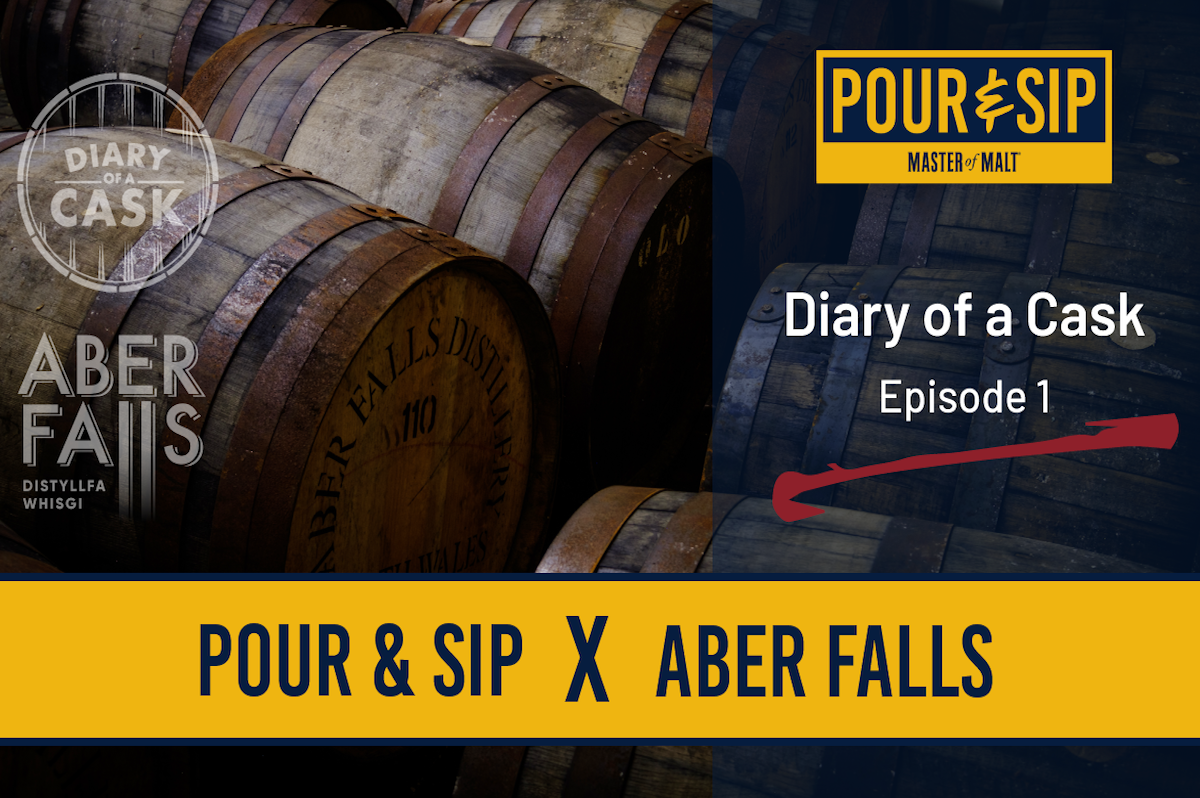 We've teamed up with Aber Falls to bring you something very special – an exclusive video diary of a cask with the Welsh distillery! Let's get stuck into the first instalment. 
Over in Abergwyngregyn in North Wales you'll find Aber Falls, the first distillery in North Wales to produce whisky in over 100 years. Taking its name (and water source) from the nearby Aber Falls waterfall, sense of place is at the heart of the distillery. From Welsh barley, to pioneering the Welsh whisky category, and ensuring that sustainability is at the heart of its practises, there's a whole lot going on behind its doors.
Its very first whisky is just around the corner, which I was lucky enough to grab a sneak peak (and taste) of last week – so it's safe to say that we're all now more excited than ever about what's to come from the Welsh distillery. Adding to the excitement is our brand new collaborative video diary that we've created with the team, as we follow the journey of a cask!
Diary of a Cask is a five-part video series – the name says it all, really. You'll meet the team behind the distillery, join them as they get geeky with stills and condensers, and look into all the behind-the-scenes action of choosing, preparing, and filling the casks – with loads more packed in, too (we didn't want to give it all away!). If Welsh whisky wasn't on your radar already, then let's get ready to change that.
Anyway, I'd better hand over to the Welsh whisky experts themselves – let's get started with the introduction to the series!
Stay tuned, because next month we'll be releasing
Episode 2
, where we'll get stuck into how a cask is chosen, prepared, and filled, and find out what actually goes on during the ageing process. Something to look forward to!
Jess 🥃