Top London bars from May's first live tasting!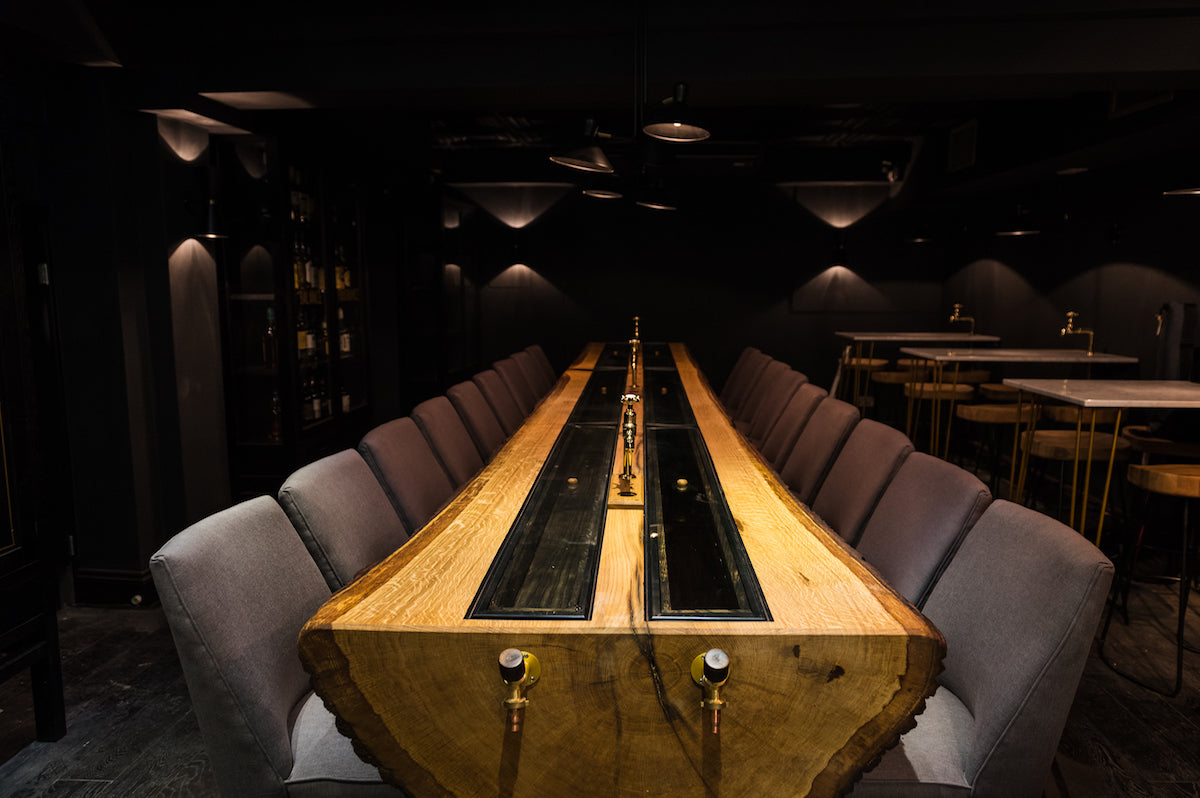 Remember all the chat about everyone's favourite London-based whisky bars in our live tasting on 6 May? Well, because you asked so nicely, we've rounded up all our guests' favourites right here.
David Miles
A very snazzy suggestion from David, you'll find Scarfes Bar in through the golden doors of the Rosewood Hotel, just around the corner from Covent Garden. Alongside a simply stellar collection of whisky and a brilliant cocktail menu, in normal times (and hopefully very soon!) you'll also find live jazz here. It's everything a whisky bar ought to be, with plush velvet and leather armchairs, a roaring fireplace, and impressive wooden bookshelves. 
Swift (Old Compton Street)
While it also has a shiny new Shoreditch branch, David gave a shout out to the downstairs section of Swift in Soho – particularly because of the owners' personal selection of whiskies. The idea behind Swift is that the bright upstairs is more suited to lighter drinks and spritzes, while the basement is all about live music and over 300 whiskies. If you haven't heard of its legendary Irish coffees, where have you been?!
Andy
There was no chance we'd get through a chat about London whisky bars without Milroy's of Soho cropping up! Starting life as a whisky shop on Greek Street, the bar itself (technically called The Vault) is underneath – through a fake bookshelf, no less. Exposed brick walls, a bold wooden bar, and lots of candles make this a brilliant spot to sip.
Andy took us from Soho to Hammersmith, with his second shout out going to The Melody Whisky Bar. With over 200 whiskies behind the bar, it's no wonder. Seeing as it's found within the Melody Restaurant, you can also treat yourself to a whisky and food pairing with its 'whisky dinners', which is pretty cool.
Colin Dunn
Colin veered slightly off the beaten whisky track for this one, but we're here for it – his recommendation was Gordon's Wine Bar for the best sherry in town. Over at Embankment in underground old vaulted cellars, it's even thought to be the oldest wine bar in London, lit by candlelight with barrels of the good stuff behind the shelves. Colin drinks his Fino straight from the cask, so he's set the standard pretty high! 
Kristy
We didn't want Kristy to feel left out from all the fun, so although she didn't mention these during the live tasting we still wanted her expert input. Her first choice is Black Rock near Liverpool Street (though a Bristol-based sister branch also opened up recently, should you be down that way). While its extensive list of whiskies is cleverly categorised by flavour (smoke, spice, fruit, etc.), its cocktail list is simple but deliciously effective. Oh, and its main bar is a giant tree trunk split in half, filled with actual channels of whisky! What's not to love?
Last but not least, we have Salt, which Kristy chose because it's super friendly and utterly unpretentious – and most importantly, it showcases a stellar selection of world whiskies! A stone's throw from Marble Arch, it also serves an array of incredible Indian food. From the outside it may seem more unassuming than the other bars on this list, but we wouldn't miss it out for the world.