Innovation and tradition in Danish whisky with Stauning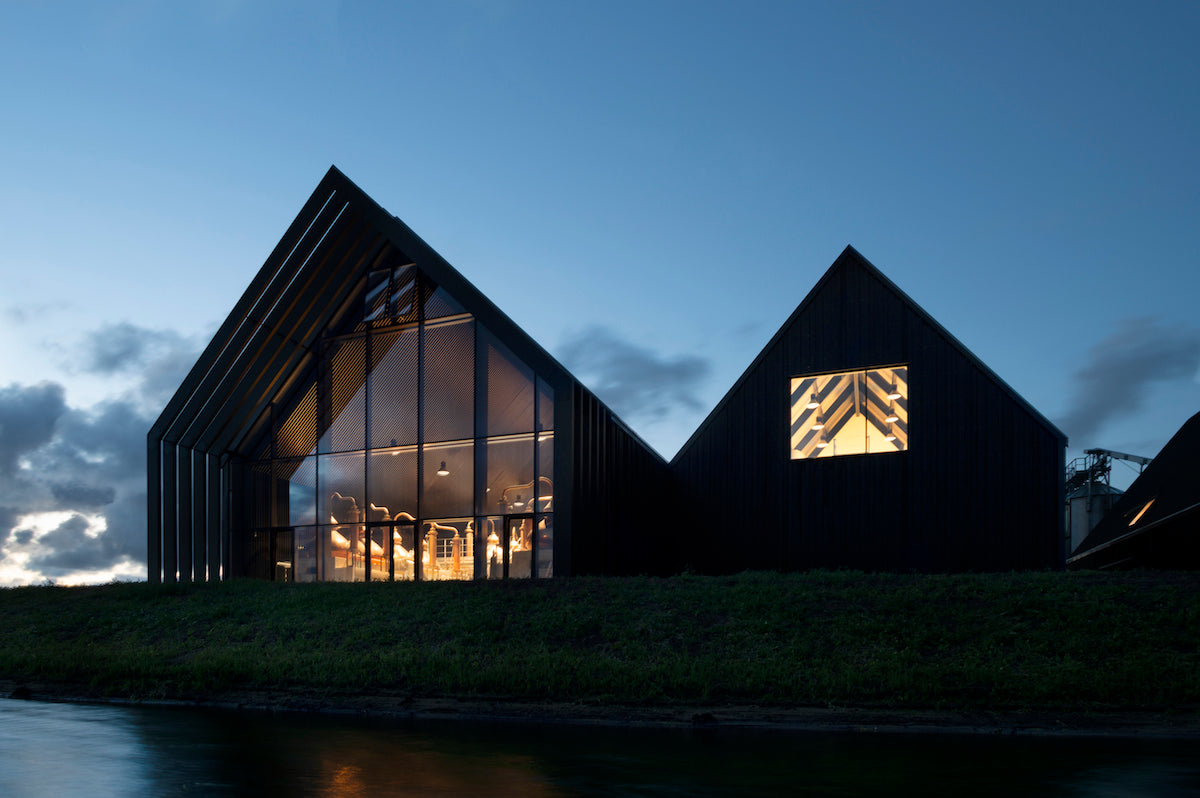 Stauning co-founder Hans Martin Hansgaard talks us through the incredible label design behind Stauning El Clásico, the distillery's 24 pot stills, and how the team is balancing tradition and innovation. 
Pour & Sip: Hi, Hans! Let's start at the beginning – Stauning launched in 2005, so how did it come to be?
Hans Martin Hansgaard: At that time there were no other distilleries in Denmark. Denmark has been monopolised for many, many years through the entire last century, spirit production was monopolised by the state. So we have very little tradition of any alcohol basically, just beer. We were the first to make whisky in Denmark because it was decided that now independent people could start making alcohol and distilling, but since we had no tradition it took 20, 25 years for someone to pick it up. We started Stauning in 2005 and it was out of a kind of radio programme we listened to about Scottish whisky, and one of the statements was that it's very easy to make whisky but it's difficult to make good whisky! Because whisky is just these three ingredients. And we thought 'Okay, why is nobody making whisky in Denmark, because we have everything we need?' We are in the same kind of geography as in Scotland. Stauning is a small village – a fun fact, it's on the same latitude as Edinburgh! So we have the same type of environment as Scotland and we have very clean water. And we have barley, of course – it's a farmland. 
We were nine guys, and we started Stauning looking towards Scotland for inspiration for how we wanted to make our whisky. We wanted to go back to the roots, how whisky was made in Scotland before industrialisation. We set out some rules for ourselves. We wanted an in-house production, using only local barley, local grains. We wanted to do everything from floor malting to bottling at our distillery. We also wanted to use old-style techniques like direct heat under the pot stills and double-distillation. Then we just started distilling in 2006 after we had set up the first experimental plan – and it turned out very nice! We were very thorough, we read a lot about it, we had visited some Scottish distilleries and learnt what we could from just watching others do it and reading about it. I think because we used these old-world techniques, it turned out very nice even from early on. Our first whisky was a peated single malt because we are located on the west coast in Denmark and wanted to mimic or replicate the west coast Scottish whiskies, like the Islay whiskies. 
P&S: That sounds like it was meant to be! You did your research, you started distilling and it just turned out wonderfully.
HMH: Yeah it did! And I think because we were so thorough in the methods, it kind of adds to the quality in every step of whisky-making. We just add flavour with every process. We make a very dense, a very heavy whisky, a very fruity whisky. 
P&S: So you look to Scotch for a bit of inspiration, but you don't have the same actual laws as Scotland – was it quite freeing as well to know that you could be more experimental with it?
HMH: In the beginning we could be experimental, but we were also very faithful to American whiskey making and Scottish whisky making. We didn't want to break any of the important rules, so we don't call it 'whisky' if it's not three years old and stuff like that. But it has given us some liberty in which casks we would use. So we are experimenting with different casks, like El Clásico, a very nice rye whisky matured in vermouth casks. I don't think using vermouth casks would apply to Scottish rules. So it gives us some liberty but we also are very true to how they make whisky in both the US and Scotland – but of course it's our very own because it's such a local product to Denmark. We are not trying to make Scottish or American whisky, we are trying to make a very Danish, very 'Stauning' whisky, but with methods that have been tried for hundreds of years. 
P&S: How different is say Danish rye, or Danish peat, and how much does that influence the whisky itself?
HMH: I would say that the biggest difference is when it comes to our smoky whiskies – they are very different to Scottish whiskies. Our peated whisky, we call it 'Stauning Smoke', is actually smoked with two substances. We use both Danish peat and Danish heather. We try to incorporate as much terroir as we can in our whiskies. The water is from the ground below the distillery. The grains are from local farmers – we have two farmers we work closely with – and they supply us with all the grains for our whiskies. And the peat and the heather, they give a flavour that is very unique, so it's astounding. And it's very mild. They are heavily-smoked but they are very mild. It's not like these medicinal or salty, maritime, Scottish Islay smoke. It's more like a gentler, bonfire, pipe tobacco kind of smoke. It's really very pleasant, even for people who don't necessarily like smoky whiskies. But the difference in our rye whiskies comes mostly from the way we produce them, because we kind of treat them like our single malts. At Stauning, because we have the expertise to malt, and we malt every single grain at the distillery – not just the barley that goes into our rye whisky but also the rye grains. So it's malted rye, malted barley, and it's double-distilled in very small pot stills – only 2,000 litres with the direct flame. This direct flame gets a lot of the flavour to the whiskies, and the tiny stills give a lot of fruitiness. It's a very dense, very heavy whisky. 
P&S: Let's talk about El Clásico from this month's Pour & Sip box!
HMH: So I should tell you about the graphics on El Clásico. We came up with the name on an evening when there was a football match between Real Madrid and Barcelona – that match is called 'El Clásico' in Spain. We thought it suited the product very well because these vermouths from Spain are often called something like 'Clásico'. Also the combination of rye whisky and vermouth is classic because it's both in a Boulevardier and a Manhattan. So it's a very old, very tried combination of two substances, but from our knowledge it was never done in a whisky before. I think others are doing it now but it was something new, so we thought it deserved a name like El Clásico. It's my sister who does the graphics, she is a tattooist. I brief her and we talk about what elements we want on the bottle. For the El Clásico bottle I wanted the wormwood – the plant that goes into vermouth – and also I wanted to symbolise the Spanish bull. If you have been driving around in Spain you often see this bull on the side of the motorways. It's called the Osborne bull, it was an old commercial from the '60s from the brandy company called Osborne, and it has become a symbol of Spain. I wanted it to have an evil element, because wormwood is often associated with some sort of evil. It was used as a birth control to provoke abortion in the middle ages, so it has a lot of sinister stuff going on, and we wanted a combination between a bull and a demon or devil. So I think it turned out very nicely. 
P&S: Let's talk about the experimental side of the distillery – how much do you experiment with whisky, and how much do you focus on what you've already got?
HMH: We have different lines in our production. We have something we call 'core range': our core rye whisky, our whisky called 'Kaos', and then also the whisky called 'Smoke'. They should not change too much over time, and people should know what to expect. We want products that people can return to and have something recognisable. Of course they change a little bit over time, I still think we improve every year, but these are supposed to stay kind of in the same place. 
Then we have this research series where we want to experiment. It's not crazy experiments – when you take a product and give it a cask finish, that's not groundbreaking. Everyone does that! But we will try to come up with more and more challenging ideas. But it's also a balance, we don't want to be a distillery that does not make the same thing twice. We don't want to release 20 or 50 products a year. It has to make sense, so it doesn't just become one cask after another, or a wacky finish. We want to experiment, but it's a balance between being traditional and innovative. So we will see both sides from Stauning – the more traditional products and also the innovative products. 
P&S: Exciting! You also got yourself a new distillery four years ago, so can you tell us about that?
HMH: We started building it in 2017 and we finished it in 2018. It was built with the investment from Diageo, we could not have built this distillery ourselves. And it was a long process for us to accept, to move from our old, very nice distillery which we built ourselves to this new plant. We were concerned about how we could up-scale without compromising quality, but I think we came up with all the right solutions to do this. We stuck to floor malting. We stuck to all local ingredients. We floor malt in exactly the same way: we steep on the floor, we use the same system we evolved in our old distillery. And we even turn it the same way, we have our own machines we invented ourselves for turning the grains. So everything in the floor malting is exactly the same. The kilns are also the same, built exactly the same way with holes in them, and we blow in the smoke and the hot air underneath and suck it up from the top. Unusually, we have unclear wort, so we have a lot of the solids in our wort and in what we ferment – it's very important to our house style. So we developed a filter system that does not filter very well! It filters exactly in the way we want, so we leave all the solids in the wort because if we didn't, we wouldn't get the same flavour – the yeast would have to ferment in a different way. Also, when we do the distilling, all these solids stick to the bottom and some of them burn and caramelise, because we have this open flame.
We now have 24 pot stills in one room. They call it 'the cathedral of whisky' because it looks stunning. It's a very impressive sight. Of course we could have got two big stills and they would have done the work for us, but we decided we have to stick to small stills in the new distillery. Now every day we clean 24 pot stills, it's a lot! We could have cleaned two! We also stuck to the open flame which gives this caramelisation on the bottom of the inside of the stills. We are still doing it in the same way, but we went from 80,000 litres a year to 900,000 litres. For us it is still a new distillery, we are still learning, and we are still not operating at full speed, because it takes many years actually to learn how to operate a new distillery. It's very expensive and it's very labour-intensive, but we're happy we did it because we've stuck to the principle we developed 15 years ago. 
P&S: Finally, do you have a go-to whisky that you choose after a long day?
HMH: I really enjoy American-style whiskies in a tumbler, with an ice cube. Right now I enjoy ryes and bourbons most. It might not be as complex as a Scotch single malt, but it's just enjoyable and it has some sweetness, some spiciness. The coolness of just having it with ice, I really enjoy that. I also like Highballs – made from Stauning, they work really well. I don't think making cocktails destroys whisky at all, it actually amplifies it.
That's a wrap on June, folks! Thanks so much to Hans for chatting to us. We'll catch you next month as we introduce a whole new selection of whiskies.
Until then,
Jess 🥃