A spotlight on the female-run Roe & Co distillery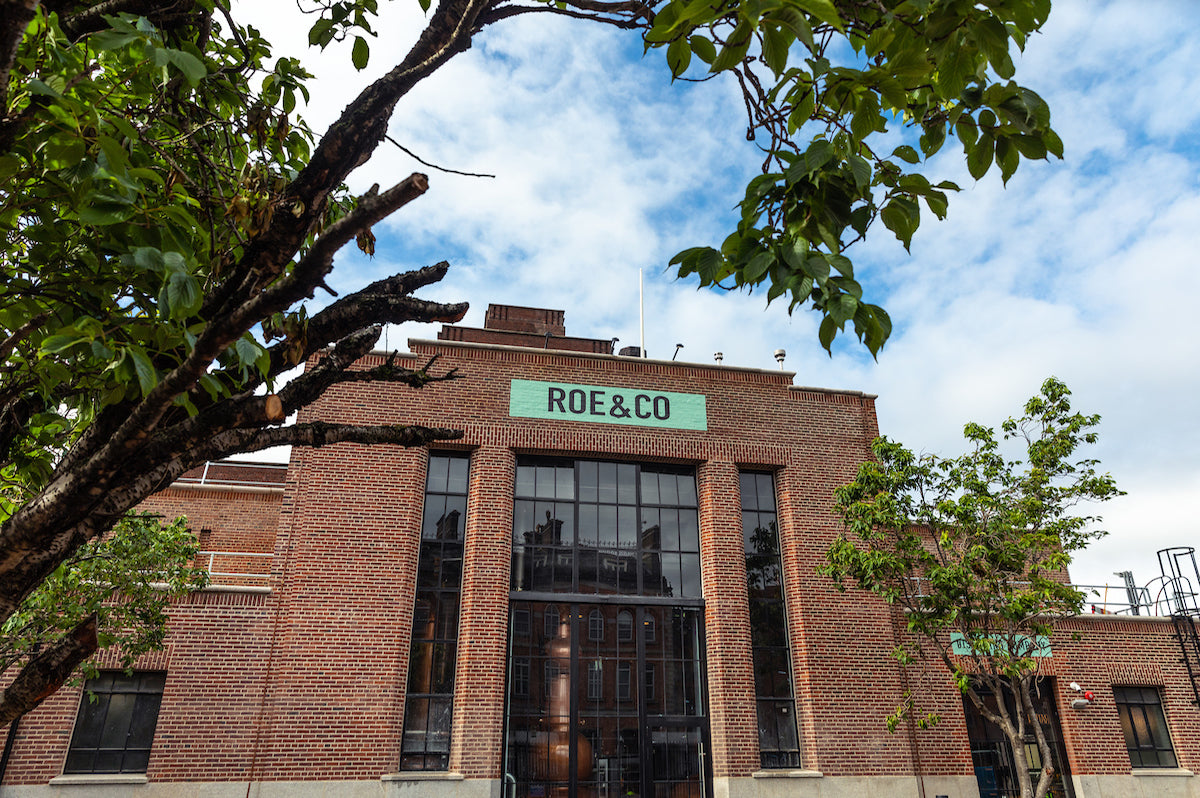 Though it's inspired by an iconic male distiller, Roe & Co is run by an awesome team of women – this week we're taking a look at one of the newer kids on the Irish whiskey block.
While you may not have heard of Roe & Co before this month's box, it's unlikely that you haven't heard of another (and possibly the largest) Irish drinks name: Guinness. Interestingly, the two drinks' histories are intertwined. 
Roe & Co seems to have struck the perfect balance of paying homage to its history without getting stuck in it. It's named after George Roe, a legendary Irish whiskey distiller in the 19th century – Irish whiskey's last boom. He didn't just happen to be distilling in the golden era of Irish whiskey, but actually helped build it, too. George Roe & Co was Ireland's largest exporter of whiskey, based in Thomas Street in Dublin.
When the distillery closed in 1926 it was sadly torn down. George Roe's name was lost to history – despite the fact that, at 17 acres, his distillery was twice the size of John Jameson's, a name that certainly prevailed. The distillery grounds were sold to the Guinness St James Gate Brewery across the road. The only relics that remain from the original distillery are a windmill tower and a pear tree. Miraculously, the pear tree still flowers, so it's no surprise that when Roe & Co was revived, it not only took the pear tree as its logo, but planted the actual tree itself centre stage within the new distillery. It's quite the fitting image.
Not that the tree had to travel far – the new distillery is literally across the road from the St James Gate Brewery, and a stone's throw from George Roe's old site. In fact, it's actually located in the red brick power station that used to power the Guinness storehouse just next door, built in 1947. Roe & Co launched in summer 2019, becoming Ireland's 27th operational whiskey distillery. To bring some context, at the start of the decade there were only four. Remember that boom I just mentioned? 
The eagle-eyed (and number-savvy) of you will have probably already clocked that, considering whiskey needs to be matured for a minimum of three years, Roe & Co doesn't fit the bill. This is actually something that master blender Caroline Martin (who previously worked for the likes of Johnnie Walker and Bell's, to name a few) has been incredibly transparent about! Until the distillery can bottle its own liquid, there's a big focus on the blending aspect of its flagship whiskey, using Irish malt and grain sourced from Diageo's other distilleries. When creating it, Martin was constantly liaising with Irish bartenders, improving the mixability of the blend – bumping it up to 45% ABV was just one change that came of this. Well over 100 prototype blends were tested, and it was blend 106 that took the crown. 
It's not just Martin that's paving the way for women in whiskey at this distillery – the launch was entirely led by a powerful all-female team! From head distiller Lora Hemy and project engineer Shannon Green, to global brand director Gráinne Wafer and marketing manager Hayley Millner (plus many, many more), women are at the heart of the brand – whether it's hands-on distilling or business brains. I can't think of a better distillery to shine a spotlight on during the same week as International Women's Day!
Don't forget, we'll be sipping on Roe & Co in March's second live tasting on 18 March – with a special guest from the distillery joining us too. Don't miss it! 
Jess 🥃