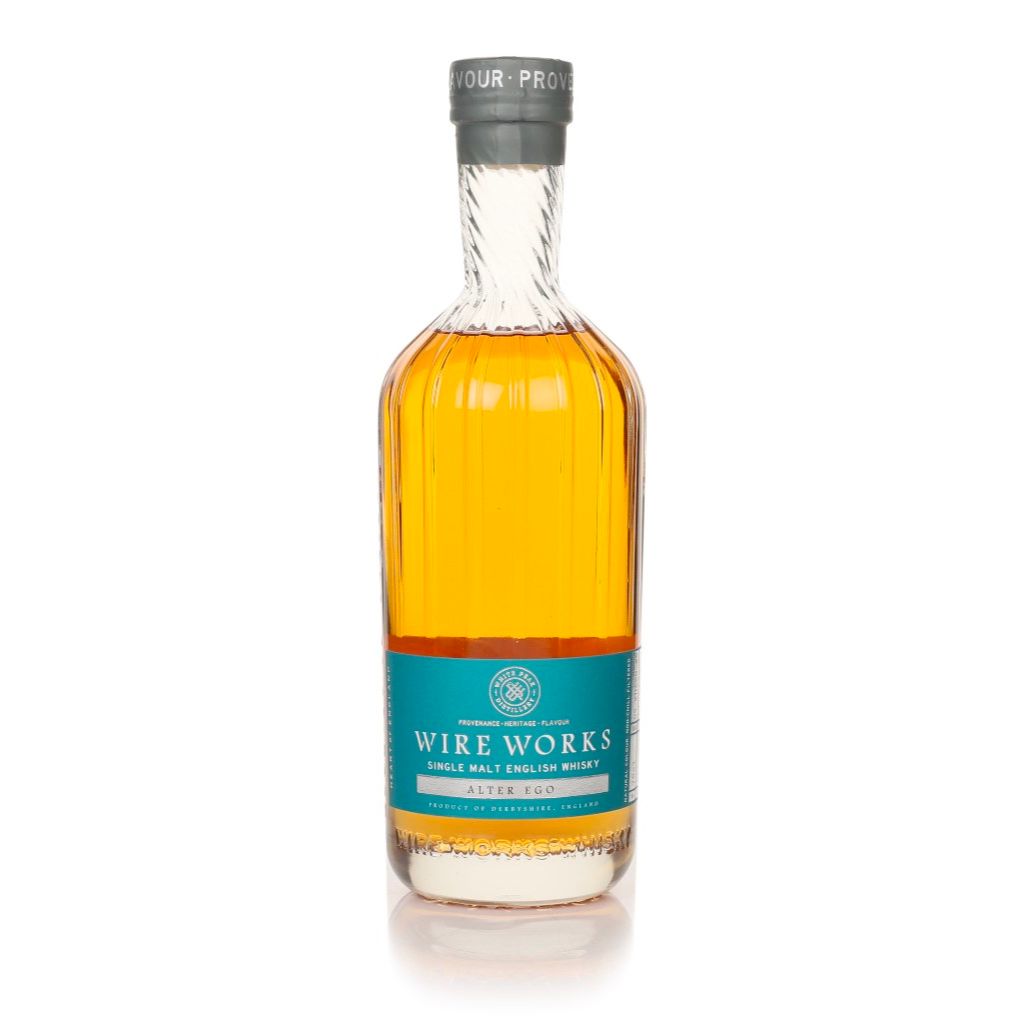 Wire Works Alter Ego
£57.95
RRP: £64.95 You Save: £7.00 (-11%)
Product details
As the name suggests, Wire Works Alter Ego showcases an alternative flavour profile to White Peak Distillery's more commonly seen lightly-peated house style. The core Wire Works DNA is still here, but different cut points and cask recipes have unlocked more juicy fruit, dessert, and biscuit flavours, and encouraged a bit more of that peat to shine through.
White Peak Distillery is a fan of using STR (shaved, toasted, and re-charred) red wine barriques, though here the maturation leans less on those and more on first-fill bourbon casks. The result is an English single malt that boasts a good dose of buttery biscuit, tropical fruit, and vanilla notes, balancing the sweetness with a fragrant layer of peat smoke.
Flavour profile






Sweet






Fruity






Rich






Botanical/Floral






Delicate






Spicy






Wood/Rancio






Peat/Smoke
Nose
Gingersnap biscuits, vanilla custard, and lemon curd, with pain au chocolat and gentle peat smoke.
Palate
The peat is a little more prominent than the nose, supported by juicy mango, golden syrup, and black pepper heat.
Finish
Subtle ashy smoke lingers as well as ripe peach and white chocolate.