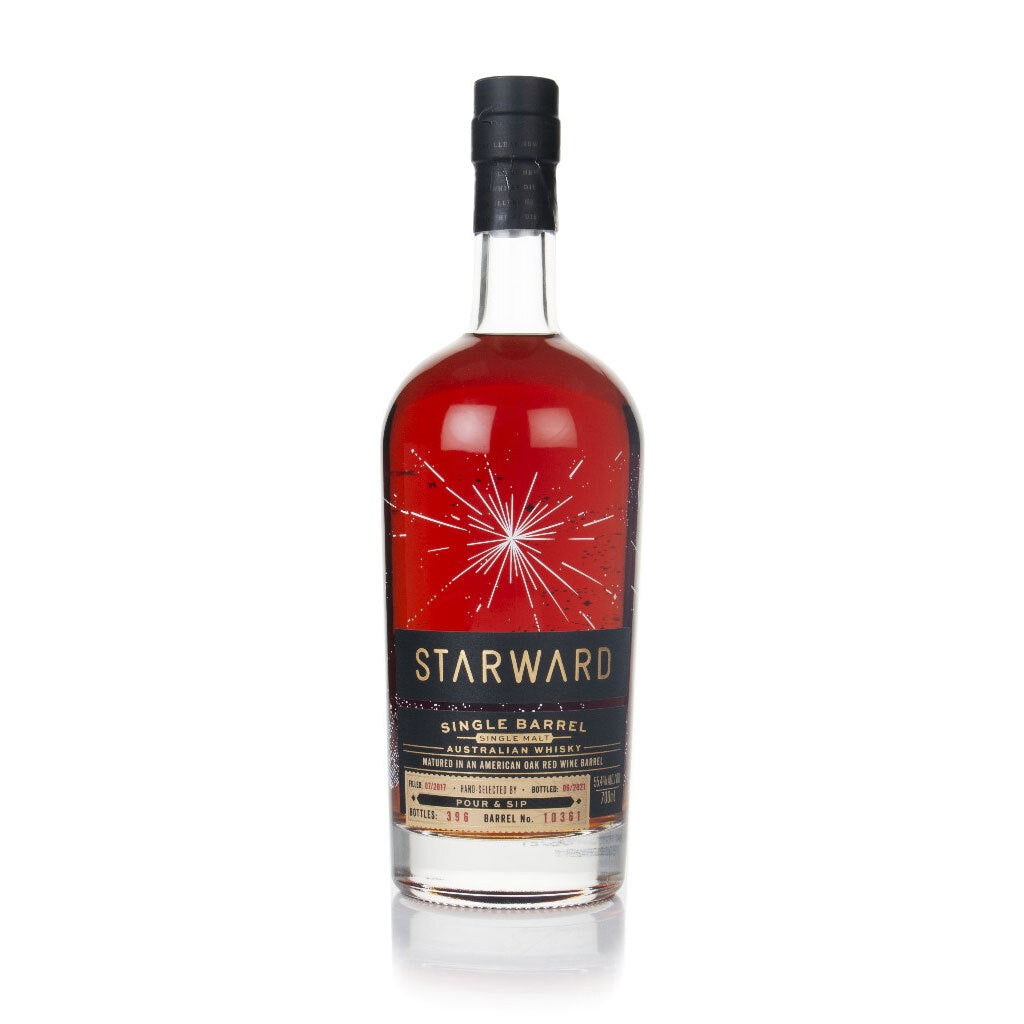 Starward Red Wine Barrel - Pour & Sip Bottling
£74.95
RRP: £84.95 You Save: £10.00 (-12%)
Product details
Well, this is very exciting – this is our very own Pour & Sip single malt from our friends at Starward in Australia! It was distilled in 2017, and matured in a single American oak ex-red wine barrel (number #10361, if you were interested) until it was bottled in June 2021.
You might think it sounds like a brief maturation, but the Melbourne 'four seasons in a day' weather means that the interaction between the wood and spirit is accelerated, thanks to some crazy temperature fluctuations. Just 396 precious bottles of this were drawn from the cask, so it's pretty special indeed. Plus, it's presented at a generous 55.4%, amplifying all that juicy red fruit from the wine, and toasty vanilla from the American oak itself.
Flavour profile






Sweet






Fruity






Rich






Botanical/Floral






Delicate






Spicy






Wood/Rancio






Peat/Smoke
Nose
Heaps of melted dark chocolate richness, followed by stewed red fruits and juicy red grape.
Palate
Red grape-forward again, now with fresh raspberry tartness and plum skin, gentle vanilla, and strawberry jam sweetness in tow.
Finish
A dusting of cocoa and berry coulis on a bold finish.