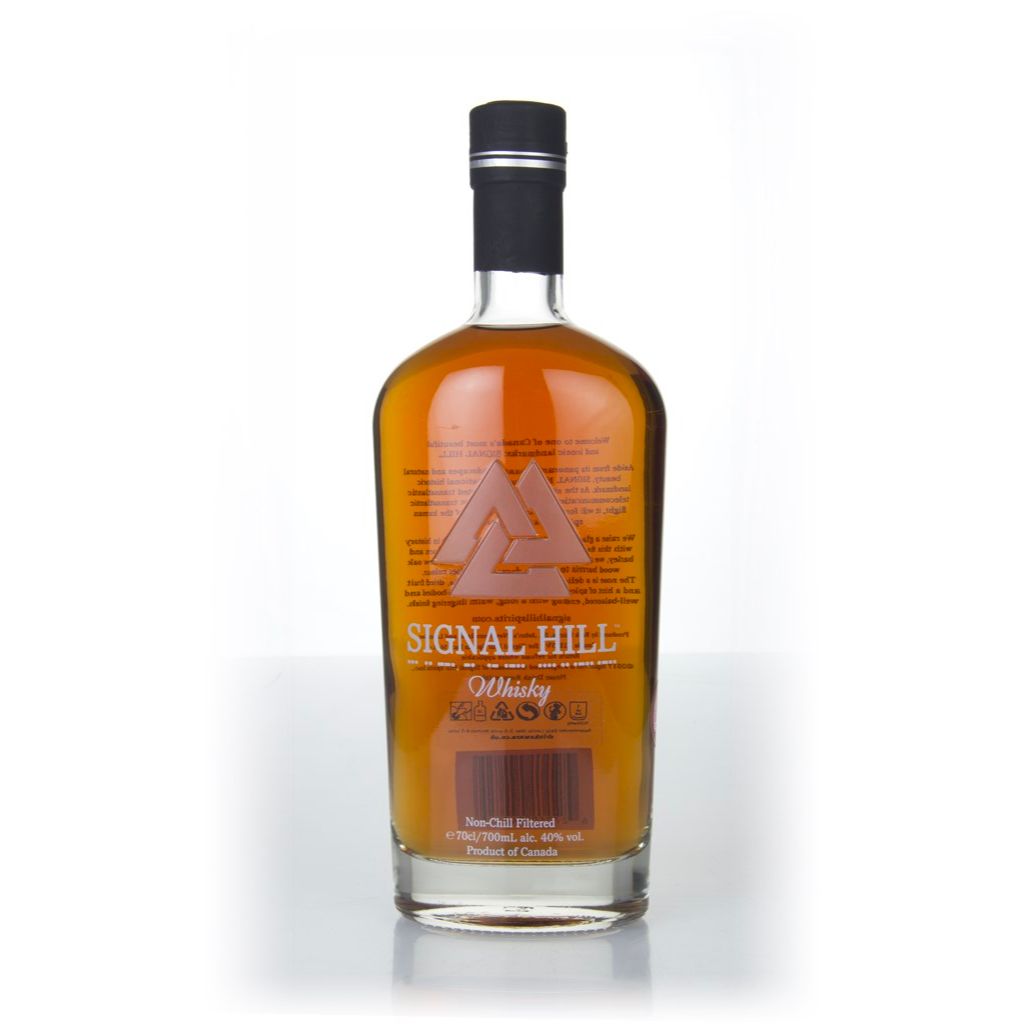 Signal Hill
£26.90
RRP: £31.90 You Save: £5.00 (-16%)
Product details
A brilliant blended Canadian whisky, Signal Hill brings together Canadian corn and barley. The former is double-distilled through a two-column still for a lighter, gently sweet spirit, while the latter is pot-distilled, bringing a bready, nuttier depth to the whisky. Signal Hill is partially owned by legendary Canadian actor Dan Aykroyd (who you might know from a little thing called
Ghostbusters
), and places a focus on transparency. As such, we know that it's aged in three different cask types: new white oak, first-fill bourbon, and Canadian whisky casks, adding notes of vanilla, dried fruit, and grain sweetness respectively. It's also bottled in the town of St. John's (though its exact origins aren't disclosed) without chill filtering, adding a darker sweetness and oily mouthfeel to the whisky.
Flavour profile






Sweet






Fruity






Rich






Botanical/Floral






Delicate






Spicy






Wood/Rancio






Peat/Smoke
Nose
Lots of caramel and brown sugar, alongside orange peel, and cayenne pepper and clove warmth.
Palate
Oak appears, with buttery corn, dark chocolate, oily walnut, gingersnap biscuits, and red fruits.
Finish
Honeycomb sits among dry spices, more root ginger, and corn sweetness.