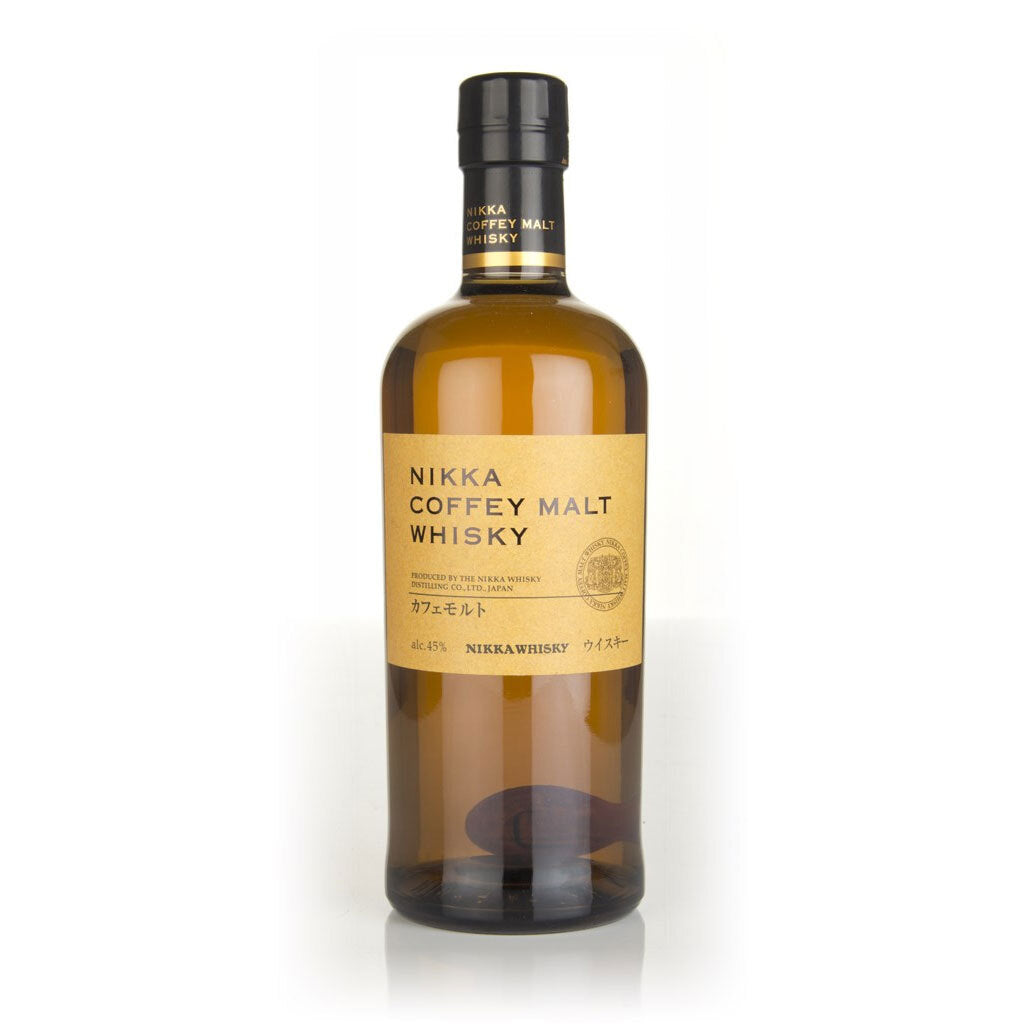 Nikka Coffey Malt Whisky
£51.95
RRP: £57.95 You Save: £6.00 (-10%)
Product details
Founded in 1934, Nikka is the 1934 creation of Masataka Taketsuru, who is also generally regarded as the founding father of Japanese whisky itself. Nothing to do with your morning brew, this Coffey Malt is distilled in the first commercialised continuous still, the Coffey still, named after Aeneas Coffey, an Irishman. Coffey stills are usually used to distil grain whisky, so this is something a little different from Nikka.
Produced entirely from malted barley at Nikka's Miyagikyo distillery, Coffey Malt was never meant to be a permanent release, but was added to the core range in 2014 thanks to its popularity. The malt is allowed to shine through in this release, full of notes of baked goods, woody spices, and citrus fruits.
Flavour profile






Sweet






Fruity






Rich






Botanical/Floral






Delicate






Spicy






Wood/Rancio






Peat/Smoke
Nose
Lemon peel, cinnamon butter, vanilla custard, spiced banana bread, and popcorn.
Palate
Spicy and rich, nutmeg and clove lead into peaches and cream, with toasty mocha, and chocolate-glazed donuts.
Finish
Fruit and nut chocolate, buttery oak, and fresh melon.