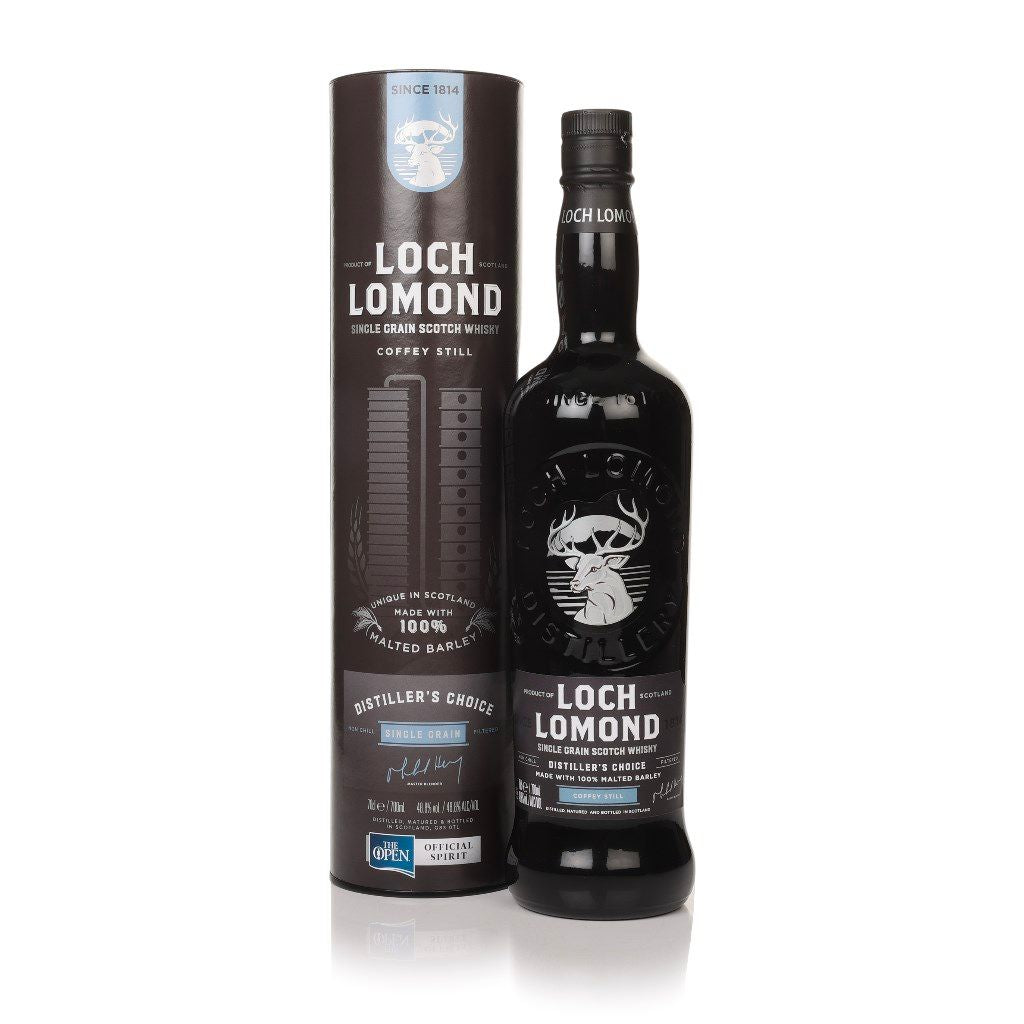 Loch Lomond Coffey Still Single Grain - Distiller's Choice
£42.99
RRP: £49.99 You Save: £7.00 (-14%)
Product details
An interesting whisky from Loch Lomond, which has one of the most unique still set-ups in the whole of Scotland. Loch Lomond as we now know it first distilled in 1966, and when its grain distillery opened in 1994 it became the only distillery in Scotland producing both malt and grain whisky. It currently boasts three different still set-ups, with the original Lomond stills (a combination of pot and column stills), traditional pot stills, and Coffey column stills, giving it the option to produce a plethora of different spirits – this release was distilled in the latter.
Though Coffey stills are generally used to distil grains other than barley, in this case malted barley was used, though because of the use of the Coffey still, it's still classed as a single grain rather than a single malt. Technicalities, eh? First-fill and refill American oak casks make this a floral, fruity whisky full of fudgy sweetness.
Flavour profile






Sweet






Fruity






Rich






Botanical/Floral






Delicate






Spicy






Wood/Rancio






Peat/Smoke
Nose
Dulce de leche, woody vanilla pod, pineapple upside down cake, and a whiff of Turkish delight.
Palate
Oily, sweet, and spicy, with chewy barley, coconut, green apple, and gentle baking spices.
Finish
Vanilla fudge appears along with a grating of nutmeg spiciness.