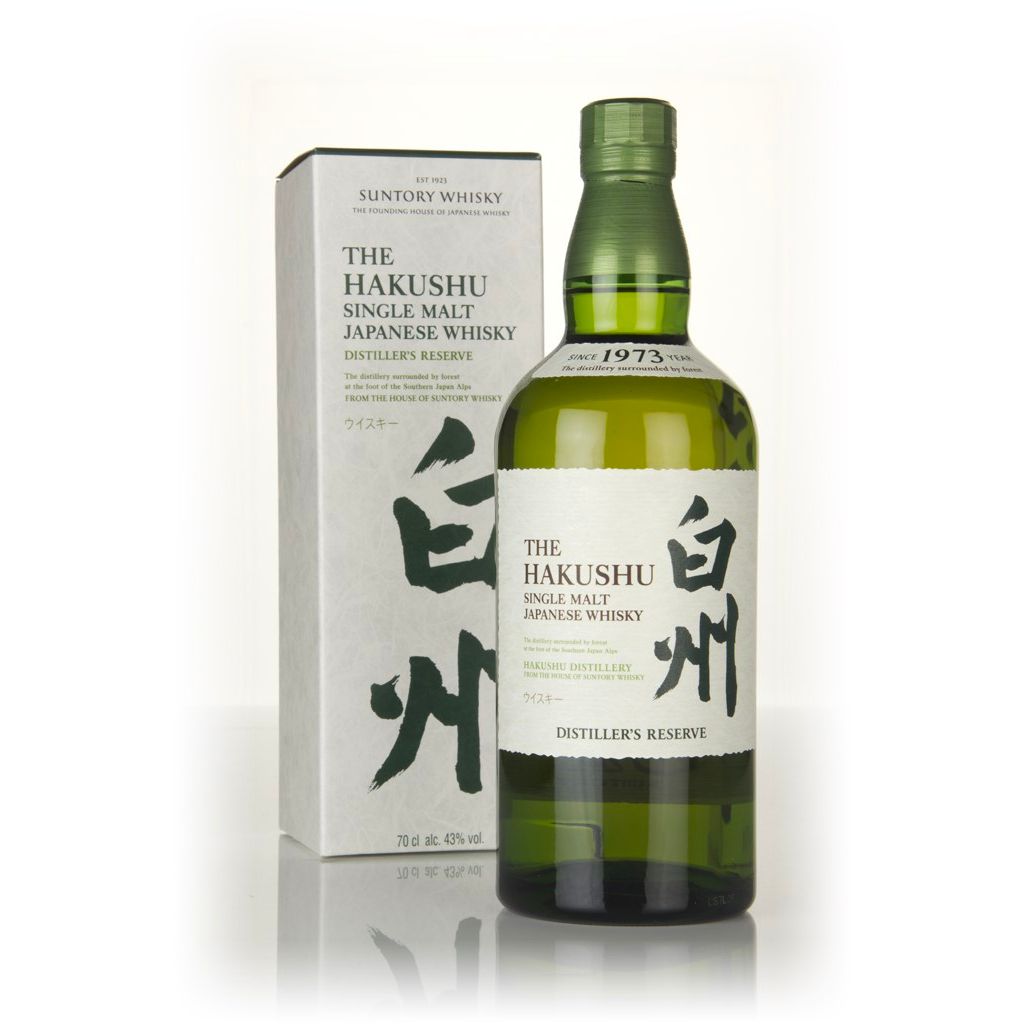 Hakushu Distiller's Reserve
£57.99
RRP: £67.99 You Save: £10.00 (-15%)
Product details
Hakushu is one of two Suntory-owned distilleries that produce single malt Japanese whisky (the other being Yamazaki), built in 1973 in the foothills of Mount Kaikomagatake, and a second site was built in 1981. While the original site continued to be used for some time, now all production happens at the new site. It boasts 12 stills of different shapes and sizes (all direct-fired), allowing it to produce a variety of whisky styles.
The aim of Hakushu was to create a distinctly different whisky to that from Yamazaki, achieved by its use of mountain water in the mashing process which gives it a more crisp, gentle flavour. The Distiller's Reserve single malt is a no-age-statement expression that uses both lightly-peated and heavily-peated malts, capturing the smoky, herbaceous nature of Hakushu.
Flavour profile






Sweet






Fruity






Rich






Botanical/Floral






Delicate






Spicy






Wood/Rancio






Peat/Smoke
Nose
Dried apricot and fresh nectarine, balanced by herbal peppermint, cut grass, and toasted malt.
Palate
The nose is carried through, plus lemon jam, tropical kiwi, smoked rosemary, and black pepper spice.
Finish
More aromatic smoke, with bittersweet mocha, pineapple, and toasted oak.