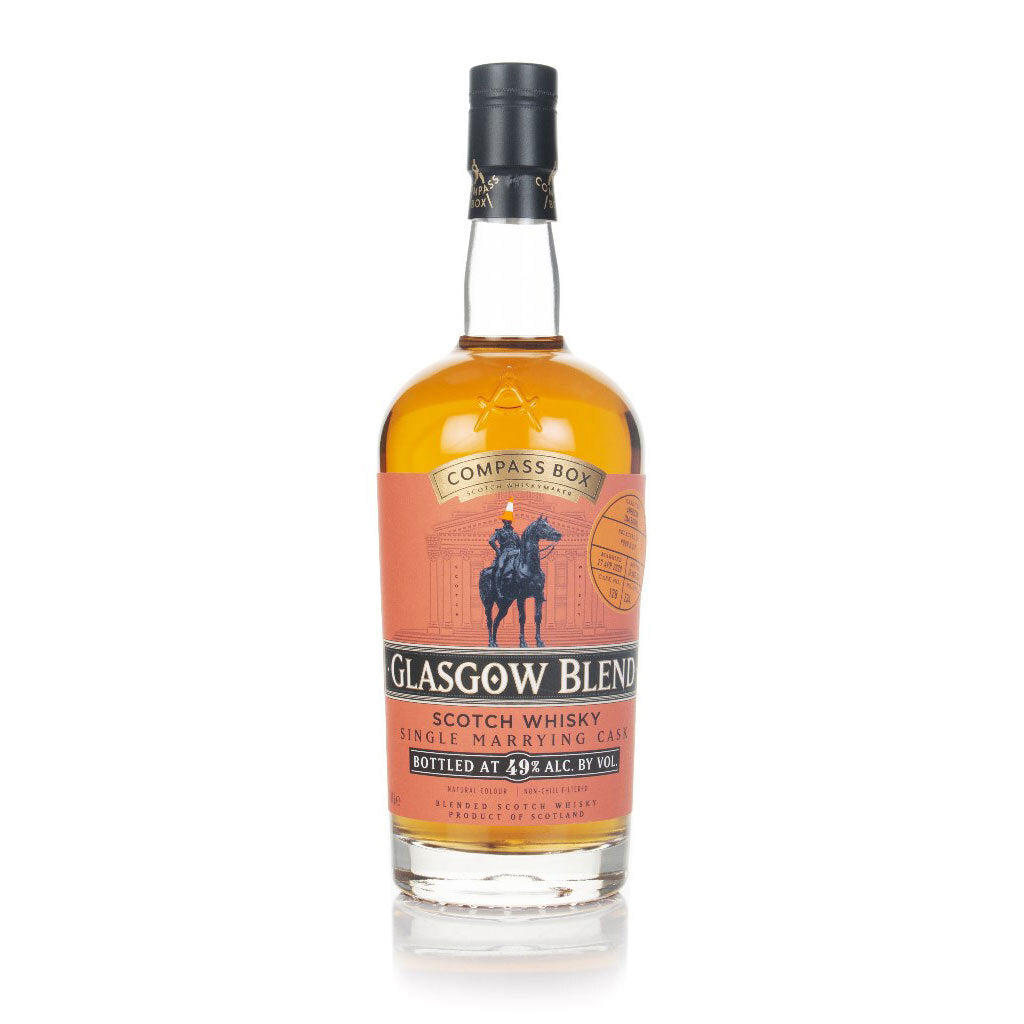 Compass Box Glasgow Blend Single Marrying Cask - Pour & Sip Bottling
£52.95
RRP: £59.95 You Save: £7.00 (-12%)
Product details
Pour & Sip bottling alert! We've partnered with Compass Box for our very own edition of its Glasgow Blend, which was originally released as part of the bottler's Great King Street range. The series was made to recreate Scotch whiskies in the style of 19th century blending houses, using contemporary cask maturation techniques.
This particular single cask edition is made up predominantly of Craigellachie malt and Cameronbridge grain whiskies, with smaller proportions of Clynelish and Laphroaig, and a Highland malt blend in support. Heavily-toasted French oak, first-fill and refill ex-bourbon barrels and hogsheads, and ex-sherry butts are among the cask maturations, with all the whiskies married in an ex-Clynelish cask for 15 months before bottling in August 2021. Hallmark waxy, floral notes from Clynelish sit among ripe fruits, French oak spices, and savoury nuances.
Flavour profile






Sweet






Fruity






Rich






Botanical/Floral






Delicate






Spicy






Wood/Rancio






Peat/Smoke
Nose
Runny honey and stone fruit sweetness, followed by cinnamon, waxy richness, and a lick of furniture polish.
Palate
Ripe apple, creamy coconut, and oaky vanilla, with a saline hint balancing out crushed flowers.
Finish
A lengthy, structured finish, with tannic oak and another generous drizzle of honey.