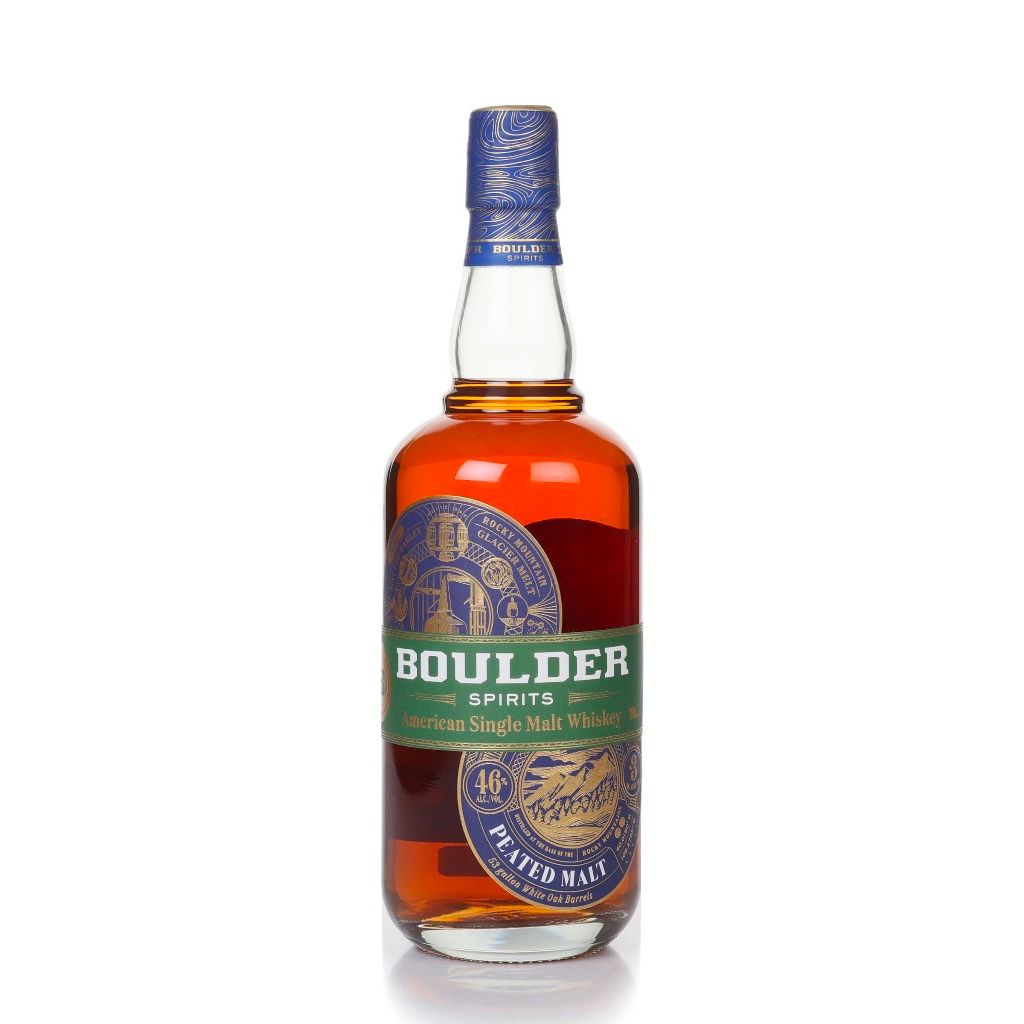 Boulder Peated Malt American Single Malt Whiskey
£57.90
RRP: £64.90 You Save: £7.00 (-11%)
Product details
Coming to us from Colorado, this is a lightly-peated American single malt from Boulder Spirits! Based at the foothills of the Rocky Mountains, the whiskey is produced at Vapor Distillery and bottled under the Boulder name. Boulder Spirits was actually founded by a Scotsman, Alastair Brogan, who moved to the USA in 2012 with a mission to make American single malt whiskey.
Luckily he'd moved with a 1,500-gallon Forsyths pot still (the biggest pot still in the state, allegedly) which allowed him to start distilling in 2015. This is a smoky release from the range, pot distilled entirely from malted barley and matured in charred virgin American white oak barrels.
Flavour profile






Sweet






Fruity






Rich






Botanical/Floral






Delicate






Spicy






Wood/Rancio






Peat/Smoke
Nose
Honeycomb and dulce de leche, with polished oak, smouldering smoke, and herbal spearmint.
Palate
More of that woody smoke appears, with lemon peel, dark treacle, and toasted hazelnuts.
Finish
Lingering oak spice, fragrant smoke, and that green herbal note once again.