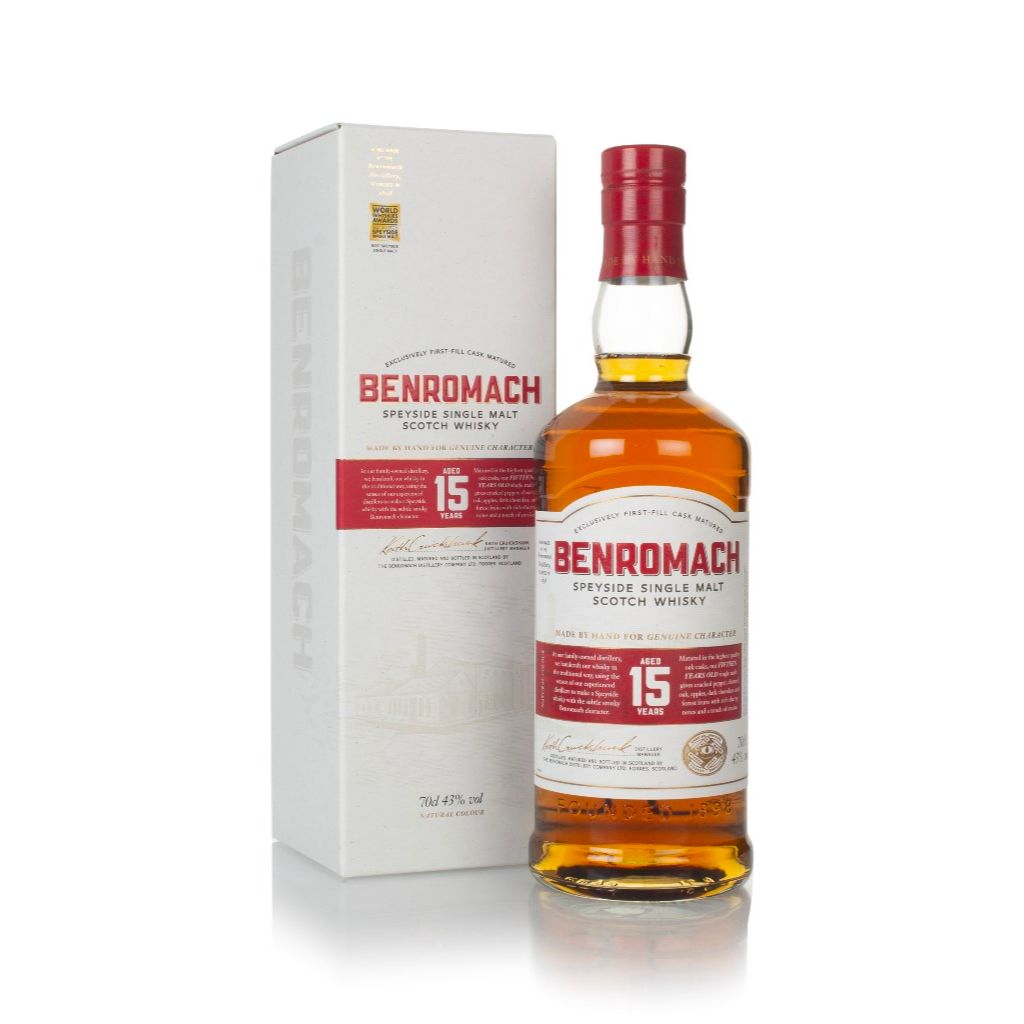 Benromach 15 Year Old
£67.00
RRP: £75.00 You Save: £8.00 (-11%)
Product details
Benromach distillery was mothballed four times in between its opening in 1900 and 1993, when it was acquired by Gordon & MacPhail – though it took five more years for it to become functional again. This 15 Year Old edition was first released in 2015, combining the dreamy duo of bourbon and sherry casks.
Though Speyside whisky is now generally unpeated, Benromach is keeping the Speyside tradition of topping up fires with peat when coal ran low alive, malting their Scottish barley with a little peat smoke. The distillery exclusively uses first-fill casks, be it bourbon or sherry, helping develop a rich, sweet characters in the whisky. Expect big, bold baking spices, juicy red fruit and citrus, and woody smoke in this complex Speyside single malt.
Flavour profile






Sweet






Fruity






Rich






Botanical/Floral






Delicate






Spicy






Wood/Rancio






Peat/Smoke
Nose
Dark toffee and stewed forest fruits, with chocolate ganache, pineapple, and peppery peat smoke in tow.
Palate
Creamier now, with more chocolate alongside oak char, liquorice, oily malt, and spiced apple compote
Finish
Gentle smoke, fruit and nut chocolate, hints of cut grass, and a good whack of cinnamon.